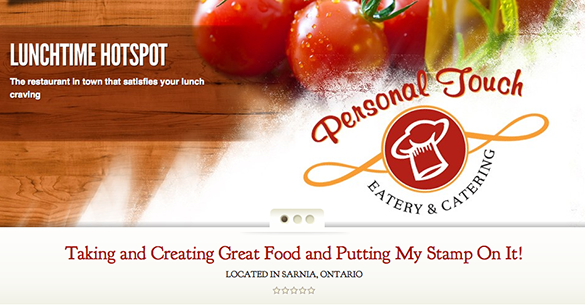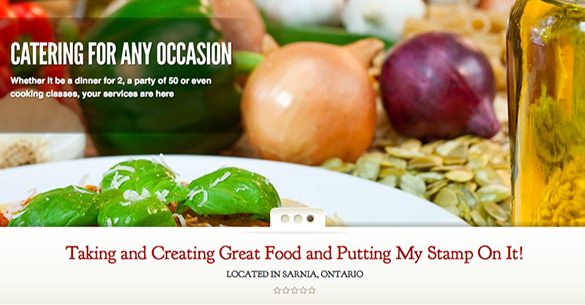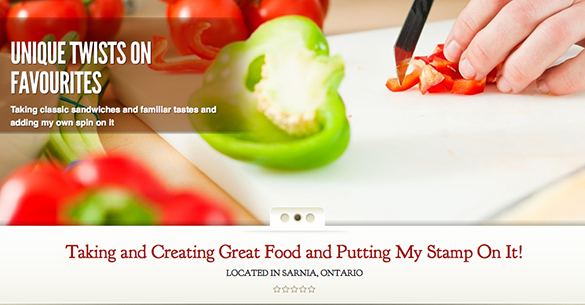 Welcome to Personal Touch Eatery & Catering
Chef Paresh Thakkar opened Personal Touch Eatery & Catering in September of 2011. He has been in the restaurant business for 15+ years, having worked at Lola's, Paddy Flaherty's and two restaurants in Canmore, Alberta. Opening his business gave him the creative freedom to cook unique dishes with global flavours. "I watched my Mom and Grandma cook and learned by how they did things. There was never a recipe, they cooked by watching, tasting and smelling. I learned to cook by using my senses."

Thakkar originally went to school at Wilfrid Laurier University to become an accountant; his dad and grandpa were both in the field. After graduating, he worked in the financial industry and then operated a franchise for three years. While he was using his business skills, he really missed cooking on a daily basis. He decided to go to Culinary School at Fanshawe College in 2006. "I'm very happy to have earned both degrees. It has served my business well," says Thakkar. He's also glad that he moved back to Sarnia to open his business. "I love Sarnia. I love the water, that's a big draw. After a day in the kitchen, I can head for a swim in the lake."

Chopped Canada featured Thakkar on an episode last season. "The application process was pretty intense, including a portfolio submission, phone interview, and on camera interview." The entire episode was filmed in one day, which Thakkar said was a fun experience but made for a very long day. While he didn't win, he said it was a great opportunity. "I initially put together a viewing party for 50 to 100 people, and over 300 tickets were sold. I chose to donate to three local charities: The Inn of the Good Shepherd, One Tomato Project, and 4Northern (Culinary Scholarship)."

Personal Touch is located at 144 Mitton St. South and is open Tuesday to Friday, 10:30-5:30. The Eatery has recently been renovated, and seats up to 12. The menu includes eclectic sandwiches, a themed entrée, and ever changing soups, salads, and dips. "I've created over 1,000 types of hummus to serve with homemade pita chips". It's fun to create different flavours and to change it up. My features are inspired based on what I find at the farmer's market." Alongside the Eatery, Thakkar offers a variety of catering experiences, from in home private dinners to weddings. He doesn't have set menus and loves to create a unique experience each time. In addition to the Eatery on Mitton, Personal Touch has recently paired up with other vendors and shares space at River Bank & Co. located at 172 Front St. N. There they supply take out Soups (fresh & frozen), Hummus, Frozen Meals, Spices and Apparel.